As we head into Spring 2023 let's start thinking about getting moving more to prepare for a safe & fun summer!
Here at PUSH, we know that parents do not have time for an 8 hour CPR certification. So we created a 2-hr Infant CPR Workshop compact with everything you need to know about possible emergency situations with your new baby. This workshop is perfect for parents-to-be, new parents, caregivers, and/or grandparents. Think about who might be spending a lot of time with baby and bring them to the workshop with you.
This workshop is facilitated by Sharon Cheng, our Registered Physiotherapist at PUSH who is also a Medical Assistant in the Canadian Armed Forces as an Army Reservist. She is a St. John's Standard First Aid Instructor and she teaches her military colleagues CPR and AED courses. We are thrilled that Sharon will now be offering Parent CPR Workshops at PUSH.
Pricing can be found on our booking link here. Spaces are limited.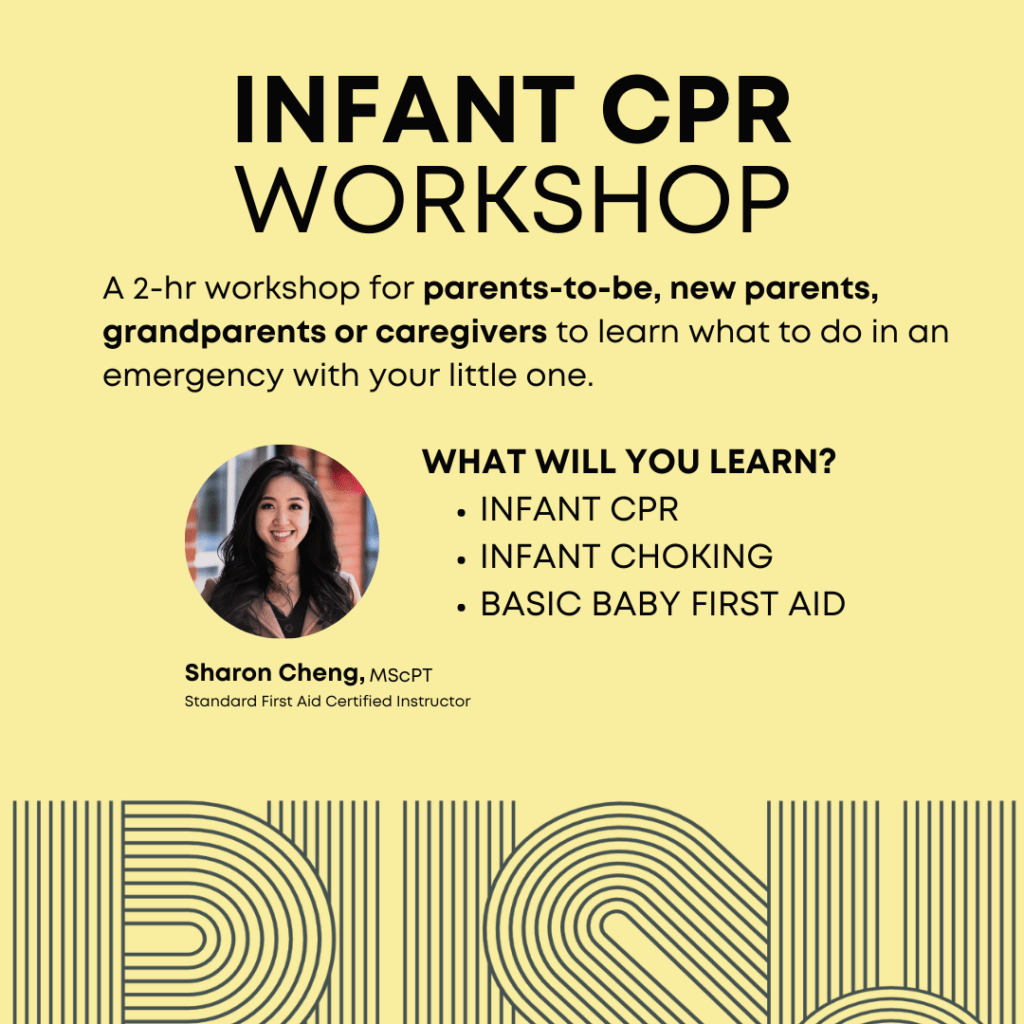 Be sure to follow us on Instagram to get all the updates on our upcoming events and workshops.